THQ Nordic y Three Gates Studios anuncian hoy que 8 to Glory – el videojuego oficial de la organización internacional PBR (Professional Bull Riders), ya está a la venta en tiendas de todo el mundo. 8 to Glory captura la esencia del deporte de mayor riesgo sobre tierra y ya está disponible para el sistema de entretenimiento PlayStation 4 y en la familia de dispositivos Xbox® One incluyendo Xbox One X con un precio de venta recomendado de 29,99€.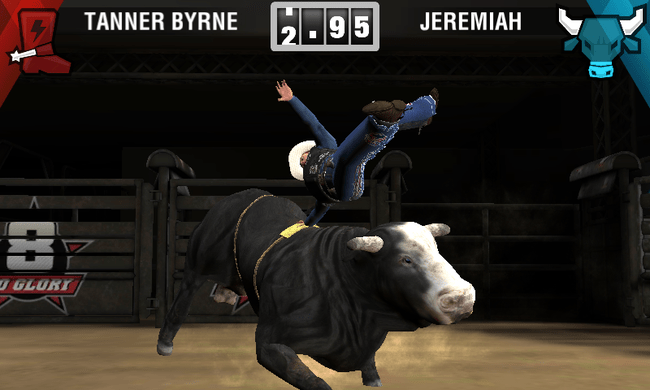 "8 To Glory ya está finalmente a la venta en el canal de distribución y los seguidores del deporte puede adquirir el único videojuego de toros con licencia oficial para consolas, incluyendo estadios, jinetes reales y con puntuaciones de rodeos auténticas," ha afirmado Don Geyer, CEO de Three Gates. "Los fans de la PBR y del deporte de los rodeos que jueguen a videojuegos pondrán a prueba si tienen lo necesario para enfrentarse a una mole de una tonelada desde la seguridad y comodidad del sofá de sus casas".
En 8 to Glory, los jugadores seguirán las evoluciones de la 25ª temporada real de la PBR Premier, compitiendo en 27 eventos por todo Estados Unidos que culminarán en las finales PRB World Finals en Las Vegas. Todo los ingredientes que forman parte del deporte de Professional Bull Riding aparecen en 8 to Glory, incluyendo los jinetes profesionales de todo el mundo y las principales reses del deporte! 8 to Glory cuenta también con la posibilidad de que los usuarios compitan cuerpo a cuerpo con sus amigos – o – jinete contra toro para determinar quién será el último vaquero en pie.