Confirmado: Pokémon Let's Go, Pikachu! & Let's, Go Eevee! para Switch
Los títulos estarán disponibles a finales de 2018
Hace unas horas lo han confirmado, durante la conferencia de The Pokémon Company la compañía ha anunciado la fecha de lanzamiento de dos esperados títulos para Nintendo Switch: Pokémon: Let's Go, Pikachu! y Pokémon: Let's Go, Eevee! que saldrán el próximo 16 de noviembre.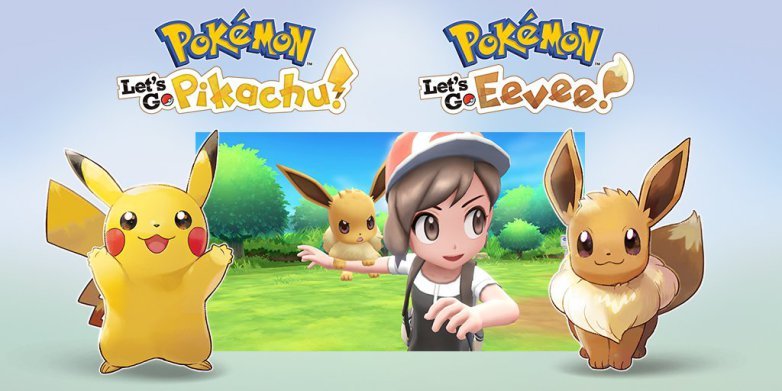 Como ya se había anunciado los héroes de estos títulos serán Pikachu y Eevee, y uno de los principales atractivos es que el juego se podrá vincular a la app móvil de Pokemon Go, y recibir recompensas, ademas se podrán usar todas las criaturas que tengas capturadas en tu terminal en la región de kanto (donde tiene lugar el juego de Switch).
Como es de esperar capturar criaturas sera con la Switch sera muy parecido a la mecánica de captura de Pokemon Go, ya que sólo será necesario "lanzar" un Joy-Con a la pantalla para unir un Pokémon en tu colección. La compañía se las ha apañado para coger lo mejor de cada dispositivo.
Pero no todo se queda ahí, el juego se podrá jugar con un dispositivo " Pokeball plus" con el que podremos capturar también a las criaturas y que crearan dinámicas de juego muy divertidas, también servirá para llevar cualquier Pokémon dentro y caminar con él en el mundo real. Este dispositivo se podrá conectar a Pokémon GO.
Pokémon: Let's Go, Pikachu! & Let's, Go Eevee! permite que hasta 2 jugadores se unan a la misma partida de manera cooperativa. El segundo jugador podrá luchar al lado del primer jugador o ayudar a capturar criaturas.
The Pokémon Company apuntó que la serie Let's Go! será "un nuevo juego dentro de la serie como lo fue X & Y", así que no es una nueva versión de Pokémon Red, Blue & Yellow. Aunque está inspirado en Yellow, no se trata de un remake. Asimismo, el título presentará un "Pokémon especial" que hasta el momento no ha sido revelado.
Pokémon: Let's Go, Pikachu y Pokémon: Let's, Go Eevee! debutarán el 16 de noviembre para Nintendo Switch a nivel mundial. Mientras tanto os dejamos un video del juego.