Dragon Ball Fighter Z, Fortnite y hasta un nuevo F-Zero podrían llegar a Nintendo Switch
Según se acerca el evento más esperado del año en lo que ha videojuegos se refiere, más y más rumores o detalles de nuevos juegos se van conociendo. El E3 no es sólo una feria, es algo más; a su alrededor genera tantos detalles de nuevas entregas como rumores. Los últimos tiene que ver con la consola de Nintendo, Nintendo Switch, la cual puede recibir tres grandes títulos.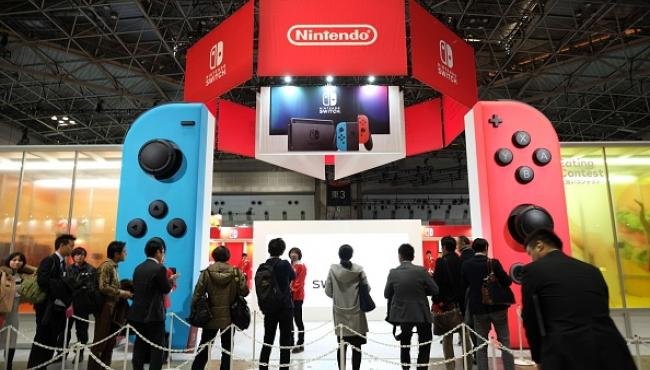 Uno de los principales problemas de Nintendo Switch son las Third Parties. Después de lo ocurrido con Wii U las desarrolladoras no quieren lanzarse al vacío tan pronto sin saber si hay una seguridad. Empresas como Bethesda con Doom o Skyrim han dado el primer paso pero, aún así, hay dudas. Esto es algo que puede cambiar drásticamente a partir de este E3 2018 ya que es más que probable que juegos como Fortnite o Dragon Ball FighterZ acaben llegando a la consola.
En otras ocasiones esto son simples rumores que se confirman o se desmienten directamente en la feria pero, en esta ocasión, la clasificación por edades de Corea del Sur, ha listado el juego entre sus incorporaciones.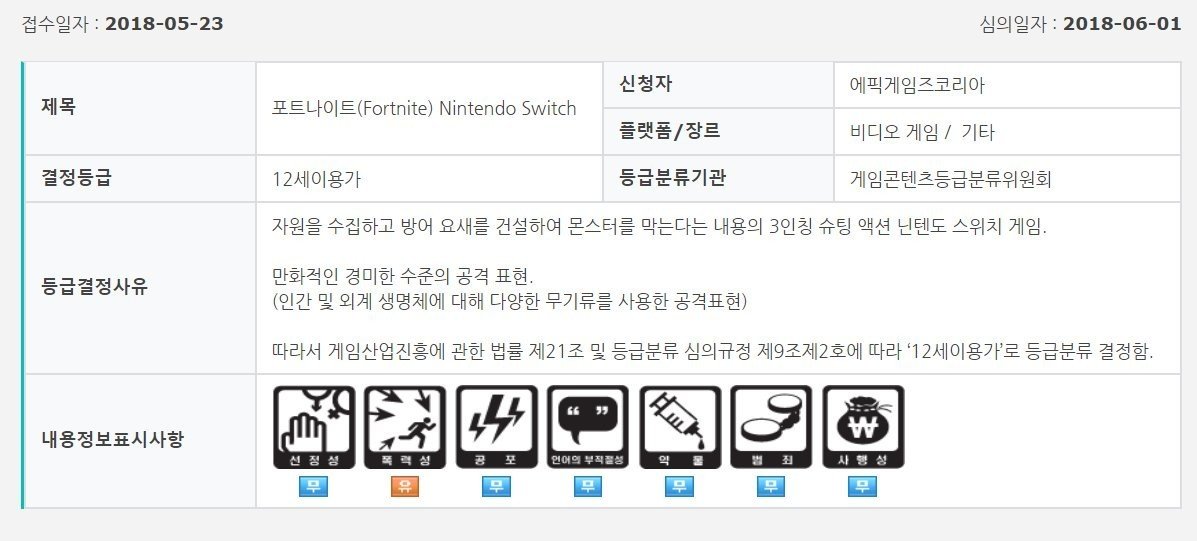 La cosa no acaba aquí y es que, al parecer, se ha filtrado una lista de la posible presentación de los juegos que Nintendo mostrará en su Nintendo Direct entre los que se encuentran varias sorpresas:
The guy in that post also claimed the a switch list leak is real. pic.twitter.com/ruloIJubsW

— AAMARMO (@AAMARMO) May 30, 2018
Dragon Ball FighterZ
NBA 2K19
F-Zero SX
Punch Out! Become a Champion
Metroid Prime: Renegade
Fire Emblem Memories
Fallout 3 Annyversary
Yoshi's Flipping Island (Nombre del juego de Yoshi)
Fortnite
Star Fox Lylat System
Pero las sorpresas no acaban aquí ya que, a esta lista de juegos, el medio Kotaku añade, mediante una imagen, otros títulos que podremos ver en esta conferencia.
Paladins
Killer Queen Black
Starlink: Battle for Atlas
Overcooked! 2
De ser así le han fastidiado las sorpresas a Nintendo ya que tendríamos toda la conferencia al completo desvelada. Todo esto son especulaciones y cosas que se pueden falsificar muy fácil con Photoshop así que, aunque sean más que probables, tendremos que esperar a la confirmación oficial por parte de Nintendo el 12 de Junio a las 18:00