Os lo contábamos hace unos días pero ahora os lo podemos confirmar de forma oficial, Neo Geo Mini ha sido anunciado oficialmente por SNK, y se suman a la cresta de la ola de las consolas en miniatura.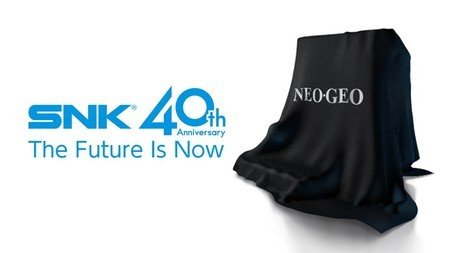 El dispositivo en si es una maquina recreativa en miniatura con todo lujo de detalles, sus botones, su joystick y una pantalla de 3,5 pulgadas ( que a priori nos parece un poco pequeña) pero que para los que nos gusta disfrutar de los juegos en pantalla grande tiene una salida HDMI para poder conectar la recreativa a la televisión.
En cuanto a la estética se han mantenido en las tonalidades retro, imitando las recreativas japonesas de Neo geo, aunque el diseño que se lanzara en Europa sera ligeramente diferente con tonalidades en color negro, blanco y azul.
Sabemos que la mini consola contara con 40 juegos en los que estará incluido: Metal Slug, Metal Slug 2 y Metal Slug 3, Real Bout Fatal Fury y Real Bout Fatal Fury 2: The Newcomers, Samurai Showdown 2 y Samurai Shodown V Special y The King of Fighter 97 y 98.
Para finalizar podemos decir que también habrá dos salidas de puertos para conectar mandos externos pero aun no se conoce su precio, por lo tanto aun estamos a la espera de que SNK nos de mas primicias sobre el lanzamiento, lista de juegos, y precio.