The Binding of Isaac: Four Souls inicia oficialmente su campaña de Kickstarter
Finaliza en tan solo un mes
Cuando un producto tiene mucho éxito tiende a traspasar fronteras, y no solamente geográficas si no también de genero, y eso es justo lo que ayer se anuncio respecto a la franquicia de The Binding of Isaac. Edmund McMillen, creador del título original, ha dado comienzo ya a un proceso de Kickstarter mediante el que pretende financiar un juego de cartas basado en el juego.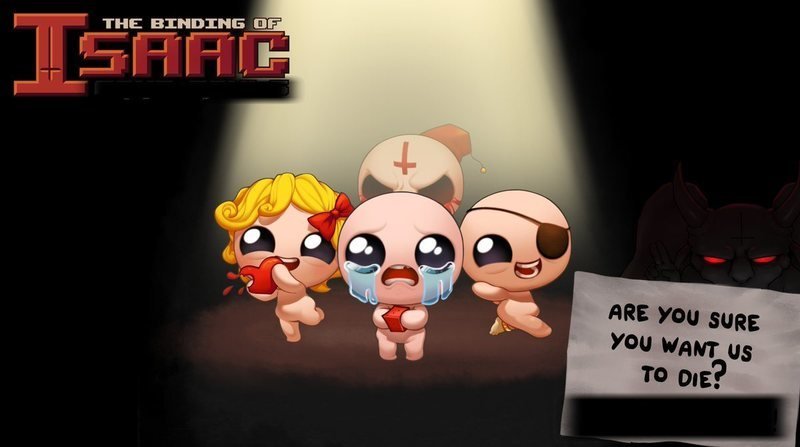 The Binding of Isaac: Four Souls, sera un juego de cartas con el regusto del juego original, pues el objetivo del juego es tan sencillo como coleccionar cuatro almas de cuatro jefes distintos. El jugador que antes logre esta marca, será el vencedor de la partida.
Los personajes contaran con las habilidades especiales de cada carta de personaje, las maldiciones, los cofres del tesoro, las traiciones y un sinfín de monstruos y situaciones que colman este dinámico juego de cartas provocarán que las partidas de The Binding of Isaac: Four Souls cuenten con un divertido y diferente desarrollo cada vez.
McMillen destaca que el deseo de crear este juego de cartas surgió en parte de la necesidad por tal de pasar más tiempo con su familia. Sin embargo, también señala que realmente nunca hubo una intención de crear algo así.
A pesar de eso, un día repentinamente logró construir una estructura mental de un juego de cartas en relación a The Binding of Isaac. Los siguientes pasos se sucedieron de forma rápida y fluida y rápidamente contaron con una gran cantidad de material creado.
Si quereis participar en el kickstarter de este juego y apoyar a The Binding of Isaac: Four Souls os dejamos el siguiente enlace