Ya disponible Fist of the North Star: Lost Paradise
El equipo de desarrollo de la saga Yakuza, Ryu Ga Gotoku, ha presentado Fist of the North Star: Lost Paradise, el cual ya esta disponible para PlayStation 4, un juego que ofrece a los fans meterse en la piel de Kenshiro, para conocer otra parte de la historia muy loca, sangrienta y divertida.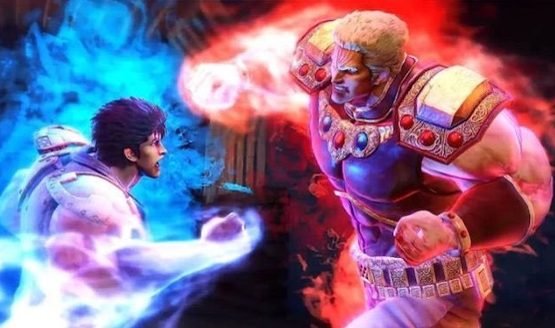 Corre o golpear y literalmente liberar la energía de la fuerza vital de sus puños sobre los cuerpos de matones hipermusculados, y ver como explotarán, son algunas de las cosas que puedes hacer en este nuevo y loco juego. También puedes configurar el tono se la sangre de forma más moderada si te resulta demasiado
Pero no solo de golpes y caos vive el juego también hay una historia bastante profunda. Podrás explorar la 
ciudad postapocalíptica de Edén
, un oasis en un peligroso desierto plagado de peligros que resulta ser tu punto de partida para encontrar el amor perdido de tu vida, Yuria. Su amor es único para todas las edades. Es una historia bastante seria.
Si quieres tomarte un respiro del drama amoroso, puedes regentar tu propio bar y servir cócteles en un lugar desértico. O dirigir una clínica de salud. O juega unas partidas a Outrun, uno de los clásicos títulos de SEGA incluidos en el juego. De cualquier forma, hay mucho que hacer además de golpear con tus puños pero sospechamos que disfrutarás mucho de esa parte.
A titulo personal, podemos decir que este juego lo pudimos probar en la "gamescom" de este año, y es un juego divertido, con un ritmo frenético y unos combos tan divertidos como letales.
Lost Paradise ya esta disponible exclusivamente en PlayStation 4  a un precio recomendado de 59.99€ y para que le echéis un ojo os dejamos un trailer :